Professionales References
Do you wish to comment on the service that I have provided?
Your opinion is very important, and will be very useful for future clients.
If you wish to publish a comment at our webpage, please use this form:

Maria (Pepa) Lorenzo
Partner
Attorney-at-law
Languages: Spanish, English, Catalan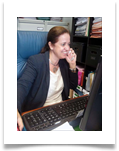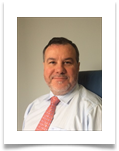 Alberto Colneiro
Partner
Document management
Genealogical Research
Languages: Spanish, English, Portuguese, French
more than
20.000 customers
in 90 countries



Certificados.pro CB
Policarpo Sanz 17. 6A
36202 Vigo
SPAIN
All enquiries are answered promptly.
info@certificados.pro
(
+34 986 437 968
WhatsApp: +34 630 089 093






fast, reliable & professional service since 1995
Your document company in Spain
(
+34 986 437 968
info@certificados.pro


info@certificados.pro Tel: +34 986 438 968
All enquiries are answered promptly
info@certificados.pro
(
+34 986 437 968